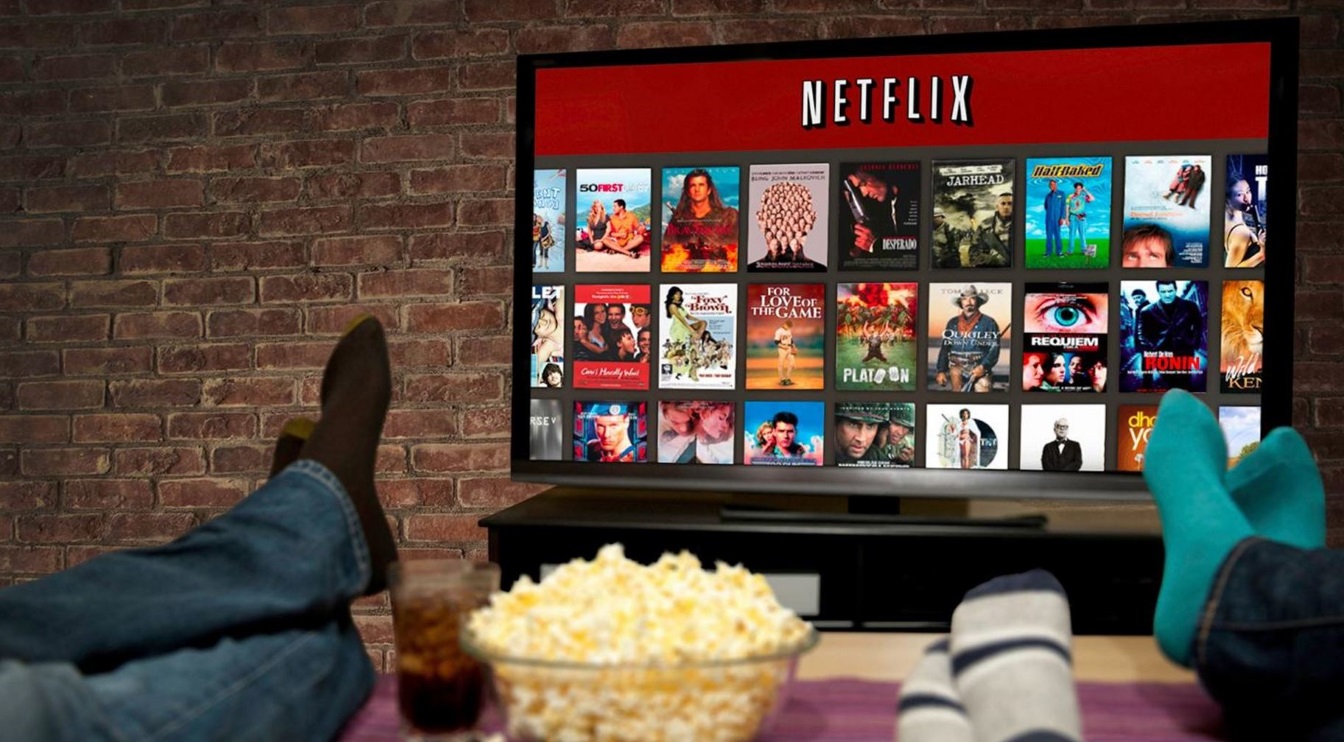 You might have finished the second season of Stranger Things or re-watched all episodes of House of Cards in one week, but that doesn't mean there's nothing else to watch on Netflix.
As per usual, the online movie streaming platform is adding new movies and TV shows this November 2017. That means, you need more microwave popcorn in your kitchen and clear your schedule for the weekends.
Here is a complete list of all the shows and flicks on Netflix this month.
November 1
42
Casper
Chappie
Charlotte's Web (2006)
Field of Dreams
Men in Black
Michael Clayton
Oculus
Scary Movie
Silent Hill
Stranger: Season 1
The Bittersweet
The Pursuit of Happyness
The Reader
The Whole Nine Yards
To Rome with Love
Under Arrest: Season 7
Undercover Grandpa
Where the Day Takes You
November 2
All About the Money
It's Not Yet Dark
Ten Percent (aka Call My Agent!): Season 2 — NETFLIX ORIGINAL
November 3
Alias Grace —  ORIGINAL
Eventual Salvation
The Big Family Cooking Showdown: Season 1 — ORIGINAL
November 4
Williams
November 5
The Homesman
The Veil
November 6
The Dinner
November 7
Dizzy & Bop's Big Adventure: The Great Music Caper
Fate/Apocrypha: Part 1 — ORIGINAL
Killing Ground
P. King Duckling: Season 1
Project Mc²: Part 6 — ORIGINAL
The Journey Is the Destination
November 10
Blazing Transfer Students: Season 1 — ORIGINAL
Dinotrux Supercharged: Season 1— ORIGINAL
Glitter Force Doki Doki: Season 2— ORIGINAL
Lady Dynamite: Season 2—ORIGINAL
Mea Culpa— ORIGINAL
The Killer—  ORIGINAL
November 12
Long Time Running
November 13
Chasing Trane: The John Coltrane Documentary
Scooby-Doo 2: Monsters Unleashed
November 14
DeRay Davis: How To Act Black — ORIGINAL
Hickok
November 15
Lockup: State Prisons: Collection 1
November 16
9
November 17
A Christmas Prince — ORIGINAL
Jim & Andy: The Great Beyond – Featuring a Very Special, Contractually Obligated
Mention of Tony Clifton — ORIGINAL
Longmire: Final Season —  ORIGINAL
Luna Petunia: Season 3 — ORIGINAL
Marvel's The Punisher — ORIGINAL
Mudbound —  ORIGINAL
Red, White, Black, Blue Odyssey
Santa Claws
Shot in the Dark: Season 1 — ORIGINAL
Spirit: Riding Free: Season 3 — ORIGINAL
Stretch Armstrong & the Flex Fighters: Season 1 — ORIGINAL
November 20
Piranha
November 21
Beat Bugs: All Together Now — ORIGINAL
Brian Regan: Nunchucks and Flamethrowers — ORIGINAL
Saving Capitalism — ORIGINAL
The Case for Christ
November 22
Cherry Pop
Godless — ORIGINAL
The Boss Baby
Tracers
November 23
Deep
She's Gotta Have It: Season 1 — ORIGINAL
November 24
Bushwick
Cuba and the Cameraman — ORIGINAL
Frontier: Season 2 —ORIGINAL
The Many Faces of Ito: Season 1 — ORIGINAL
Trailer Park Boys: Out of the Park: USA: Season 1 —ORIGINAL
November 27
Broadchurch: Season 3
Darkness Rising
My Little Pony: Friendship Is Magic: Season 7 Part 2
November 28
Glitch: Season 2 — ORIGINAL
Good Morning Call: Season 2 — ORIGINAL
The Queen Of Spain
November 29
Guerra De Idolos: Season 1
November 30
The Details
Winning